Contact
(general enquiries)
CALL / 01285 654228 (select option 2)
EMAIL / boxoffice@cirencester.ac.uk
IN PERSON / Sundial Theatre, Stroud Road, Cirencester, GL7 1XA
Hours
DAYS WITH A PERFORMANCE
Open 1 hour before a performance and until 20 minutes into a performance
REGULAR BOX OFFICE HOURS (COLLEGE TERM TIME)
Tuesday / 4.30pm–6pm 
Friday /4.30pm–6pm 
Concessions are available to registered disabled, full-time students, serving members of the armed forces, old age pensioners and children under 16. Be prepared to show evidence of your concessionary status.
Call ticketsource on 0333 666 3366. Credit cards accepted, please be aware that telephone booking fees will apply.
Refunds are not given unless the event is cancelled due to circumstances out of the Theatre's Control. Tickets may be exchanged (subject to availability) for another performance of the same show on presentation of the original ticket and a payment of a £1 fee per ticket.
REGULAR BOX OFFICE HOURS (COLLEGE TERM TIME)
Tuesday / 4.30pm–6pm     Friday /4.30pm–6pm 
Tickets cannot be reserved and must be paid for at time of booking. We do require you to provide us with contact details at the time of booking.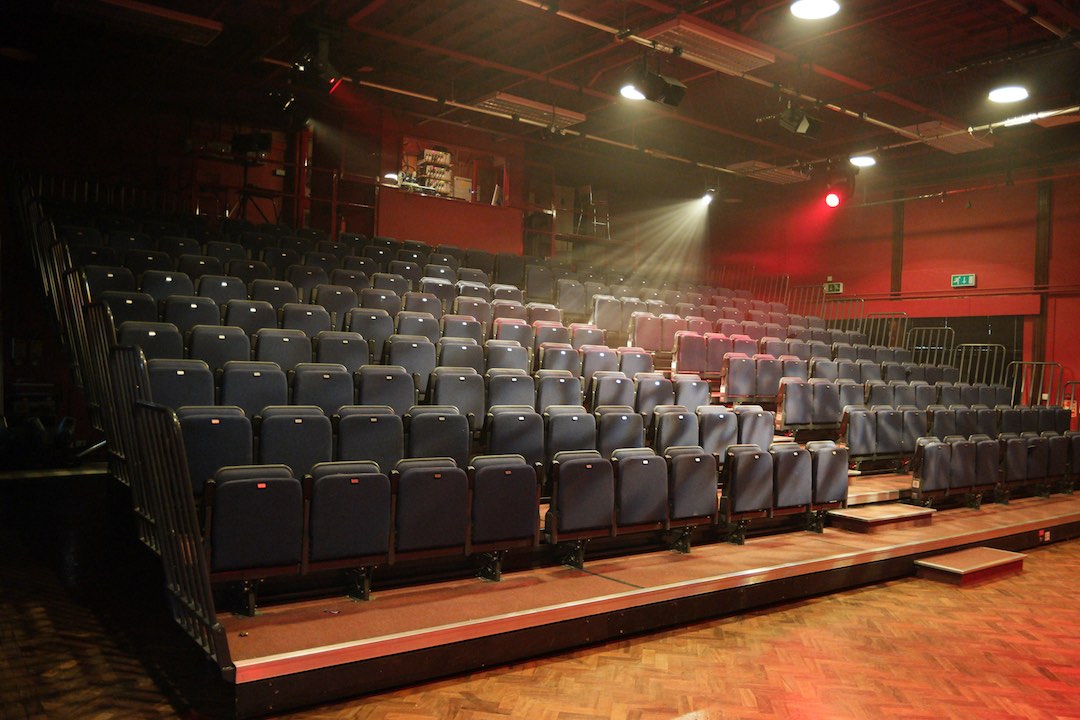 WHEELCHAIR ACCESS
The whole theatre complex is accessible by wheelchair, please contact the
Box Office if you have any special requirements during your visit to us.
Hearing loop
With generous support from The Summerfield Charitable Trust, the Sundial Theatre has a hearing loop. Please tell a member of the Sundial Staff either when booking, or on your arrival and they will advise you on how best to use this facility.
The Sundial Theatre has a membership scheme, perfect for those who are regular visitors, and those who are keen supporters of the creative arts in the South West. Membership is also perfect as a present for a theatre loving friend or relative.
Individual memberships start from £15 per year and include a variety of benefits. There has never been a better time to become part of the Sundial'Family'. We would love to welcome you!
Adults £20, Concessions £15, Friend+1 £35
Introductory £5 drinks voucher
Priority booking
Email boxoffice@cirencester.ac.uk and we will call you back so you can buy your membership without a booking fee
Free pre show tea and coffee
Regular newsletter
Priority Access to previously unannounced shows and special offers
Opportunity to volunteer at the theatre and work alongside all our great performers or help with fundraising with our team, a really rewarding way to help your local community.
You can sponsor a seat in the main auditorium to leave a lasting mark on the Sundial theatre.  A perfect gift or a way to leave your own personal inscription on your favourite spot in the theatre. This original idea can be yours for as little as £150.Please contact Angela our Business Development Manager to discuss your specific requests on angela.davis@cirencester.ac.uk
If you feel you are in a position to make a personal donation to secure the future of The Sundial and help us serve our local communities and deliver quality performance art for all in the Cotswolds. Your generosity will be well rewarded!